Why Poland Allows No Muslim Refugees?
Dominik Tarczynski Explains
America Should Learn from European Experiment with Muslims
America Should Learn from Polish Solution to the Muslim Problem!
In Recent Years Germany & France Dictated to EU
Allow Muslim Refugees in Your Countries
EU Accepted Millions of Muslim Refugees
Europe is in Shambles because of Muslim Refugees
Poland Accepted Over 2 Million Immigrants
Not a Single One was a Muslim Refugee
Poland doesn't Accept Illegal Aliens
Poland doesn't Accept Muslim Refugees
Dominik Tarczynski Explains Why!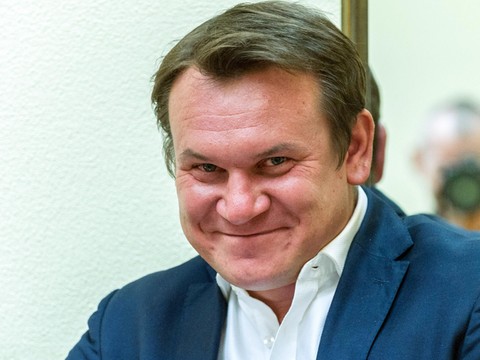 Poland's government has long been proud of its strong stance against migration. While other European nations took in hundreds of thousands of people who'd fled war, Poland stood firm with its borders firmly closed.
But the country had a problem: a massive labor shortage. So, the solution was to oversee the largest influx of migrant workers in the country's recent history. Over the last few years, more than two million foreigners have arrived in Poland. They're mostly Christian from neighboring Ukraine. So, is the government okay with migrants so long as they're not Muslims from Syria or Afghanistan?
Dominik Tarczynski
Member of Poland's parliament with ruling Law and Justice party
Dominik Tarczynski Interviews & Debates
Polish Official Interview with TRT World Newsmakers
Here's why Poland takes in millions of migrants... just not Muslim ones
https://youtu.be/TYSX2vI7oPk
File Version 2 with Films – Backup File
https://youtu.be/4KSY-ckvHnQ
Katie Hopkins with Dominik Tarczyński, Law & Justice Party, Poland
https://youtu.be/VvaJBXeiyrk
Yascha Mounk and Dominik Tarczynski exchange views
on sovereignty within Europe
https://youtu.be/J6isiCiex3I
Dominik Tarczynski YouTube
https://www.youtube.com/channel/UCMn-ZD ... aRhDdi2Adg
Related Topic
Katie Hopkins, Controversial & Funny Journalist
viewtopic.php?f=9&t=1943