How to Beat Your Wife Islamic Tutorial Videos!
MEMRI TV
Middle East Media Research Institute
Educate Yourselves to Save Yourselves from Islam.
The Most Ignorant of Muslims are the Muslim Women,
who know what Islam is all about but they remain Muslim!

Muslim Women are slaves to their own ignorance,
superstition and religion.
Arab Islamic Culture of Wife Beating
Taught by Prophet Muhammad
You may beat your wives:

If they are Disobedient
If they are Rebellious
If not serving you well
If you are not happy with them
If they are mouthy
To teach them a lesson
To cure them of bad behavior
To train them well
And so on …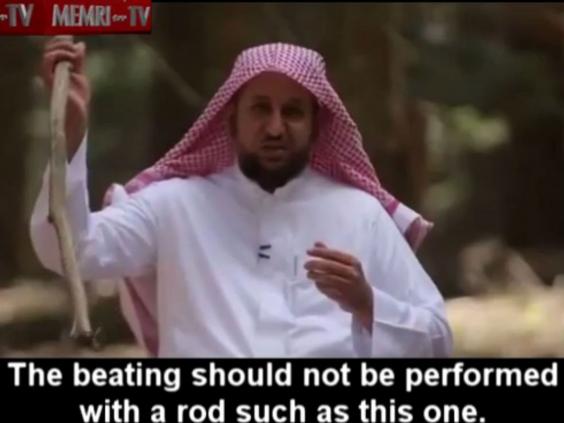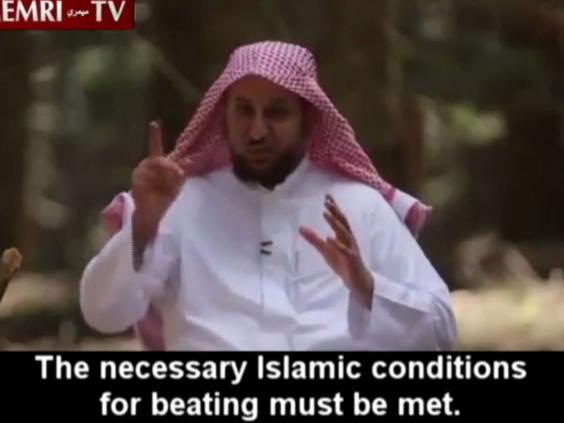 Beating women in Islam is recommended by Prophet Muhammad, Quran and Allah. The man must beat his wives (up to 4 wives for Muslim men and 21 wives for Prophet) to train them as obedient, faithful and good wives!

Muhammad had personally taught the good Muslims on how to beat their wives in to submission, obedient and servitude.

You cannot just beat your wife any way you please, but you must learn on how to beat your wife the proper Islamic way!

In all occasions the instructors are Arab Male Clerics but in one occasion the instructor is an ignorant Arab Woman! Observe the deep Arab Muslim Culture of servitude, slavedom and ignorance.
*
Video
Muslim Woman Beaten in Public Experiment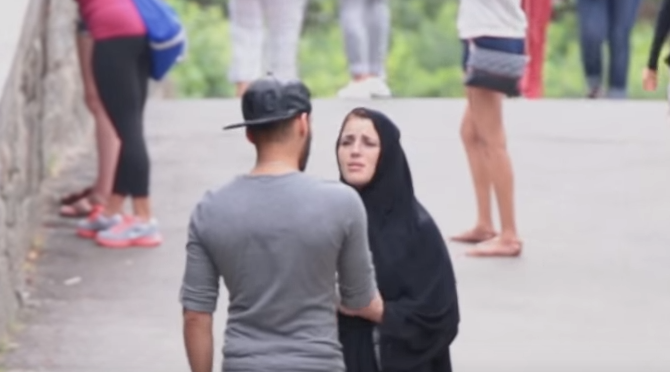 Watch this interesting video on how people react to 2 different scenarios:

1. None Muslim woman beaten by a Muslim man
2. Muslim woman beaten by a Muslim man

Results are interesting!
Muslim Woman Beaten in Public Experiment
https://youtu.be/EpDnw4Wevxs
*
Videos
Instructional Videos on How to Beat Your Wives the Islamic Way
This is teaching of husbands in Islam how to beat their wives. You can search some documentation of Prophet Muhammad beating his wives.
MEMRI TV Video. The "Kuwaiti Scholar Jassem Al Mutawa Wife Beating in Islam Treats Women Suffering from Masochism."
How to Beat Your Wife in Islam
Justification of Domestic Violence in Muslim Countries
https://youtu.be/qJ_HHZvt31U
In a fatwa session posted online, Kuwaiti sheikh Othman Al-Khamis cited the Quranic verse pertaining to wife-beating, and said: "The beatings must not be hard. It is more of a psychological beating, the purpose of which is to humiliate the wife." He further explained that "he shouldn't break her bones, and he shouldn't beat her on the face." A video of his statements was posted on his YouTube channel on January 31.
Instructions on how to beat your wife - Kuwaiti Sheikh
https://youtu.be/aTlMX9Gu1o0
Mauritanian Scholar Sheikh Muhammad Ould Dedew Explains Wife Beating in Islam: "Three Blows with the Hand on the Back"
In the seventh chapter of his Ramadan religious consultation show, Mauritanian scholar Sheikh Muhammad Ould Dedew was asked whether a husband may "discipline" his wife by beating her.
Sheikh Dedew answered in the affirmative and explained how and when a man may beat his wife and children.
He said that the beating should be a man's last resort, and he must avoid hitting his wife's face or beating her in a fit of anger.
Sheikh Dedew explained that the man should beat his wife three times with his hand on her back, and not use a whip.
The chapter, dedicated to the subject of marriage, was posted on Sheikh's Dedew's YouTube channel on June 24.
Sheikh Explains Wife Beating in Islam:
Three Blows with the Hand on the Back
https://youtu.be/9JEQRjXcMhE
Ignorant Arab Muslim Woman Justifies Beating Women in Islam!
Kuwaiti researcher Ghadeer Jamal said that a husband was allowed to beat his wife in order to reform her if she is rebellious, so long as he does not do it out of revenge and does not leave marks on her body. Speaking on the Kuwaiti Alkout TV channel on October 13 and 15, she said that denial of the husband's marital rights and leaving the house without the husband's permission were the two cases of a wife's rebelliousness.
"A Husband May Beat His Wife Only If There Is a Chance of Reforming Her"
https://youtu.be/fn7TL_FY9eY
In Jesolo, famous tourist resort in northern Italy, they have not hired women on the beach to avoid offending Muslim immigrants.
The Italian Constitution and Italian laws prohibit and punish any discrimination.
New Italian law: "Women should be respected, except if you're Muslim."
Islam. How To Properly Beat Your Wife (MEMRI TV)
https://youtu.be/vkWVdAfXbXI
Palestinian Cleric Dr. Sameeh Hajaj discussed wife-beating in a TV interview, saying that it was permitted as a last resort only, after admonitions and forsaking the wife's bed had failed.
Speaking on the Palestinian Authority's official TV channel, Hajaj, who according to his Facebook page, holds a Ph.D. in the jurisprudence of Shari'a politics and is a preacher with the Ministry of Endowments in Gaza, said that it was permitted to beat the wife only with a "miswak" dental twig or a kerchief, that no more than ten blows were allowed, and that it was forbidden to beat her on the face. "If you want to beat her, beat her on the leg, on the back, on places where it doesn't leave a permanent mark," he said in the November 24 interview. "Beatings are intended solely to convey a message to the wife: 'I'm angry at you. Period! End of story!'"
Islamic Cleric Explains Wife Beating in Islam:
No More than 10 Blows - Avoid Permanent Marks
https://youtu.be/b6v17KtmiNA
MEMRI TV Sites
MEMRI TV YouTube
https://www.youtube.com/channel/UCSEH4S ... Lfnm0IMo_A
MEMRI TV: TV
https://www.memri.org/tv
MEMRI TV
https://www.memri.org/