Rolling Stones: Black & Blue Album 1976 Rare Live Video Clips
Memories of my Early Teen Years in Tehran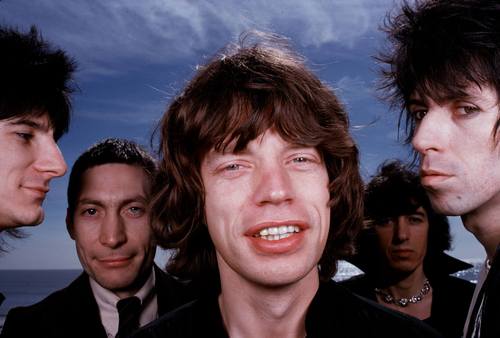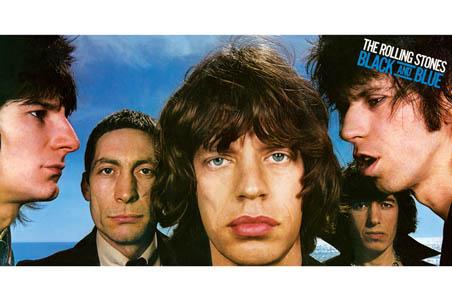 Memories, Sweet Memories
Folks
Let me share something with you. It was 1976 in Tehran, Iran. It was the last year of peace in the capital before the situation got heavy and little by little the protests and riots started on 1977 and turned to a full-blown revolution on 1978.
I was a 14-year-old Teen in Tehran. I had my own Rock Band. I played the piano and sang. Later on, I wrote lyrics and music. I was pretty much in to Tehran's underground Rock Scene. I was attending Hard Rock, Heavy Metal and Rock Concerts in Tehran. I was hanging around at Hilton Hotel, Kuchini Night Club, Cinema Royal Club, Concert Halls and our home studio. I was into Hard Rock, Rock & Roll and Elvis was God!
I had not much knowledge and interest in Rolling Stones. And then, I heard this one! It was the first time that I heard of an actual full complete album by Rolling Stones on NIRT (National Iranian Radio & Television) English Radio Broadcast in Tehran. It was the complete Rolling Stones: Black & Blue Album 1976.
This album is completely different than any other Rolling Stones Album. They have never released anything like it before, or since the release of this album.
Unlike the usual Rolling Stones material which is Rock & Roll, Blues and Blues Rock, the Black & Blue is a mixture of Funk, Reggae and Mellow Blues tunes. The album consists of Fast Beat Funky Dance beats plus slow blues. There were African, Caribbean and Black beats used in the album.
Naturally at first, I recorded it live from NIRT on my Reel Tape Recorder / Player. The sound was great but later on, I just had to go and buy it in cassette from Stereo Sunny where they published the latest foreign albums in good quality on black cassettes with shiny black paper colorful album covers and gold writings. I had to get it from Stereo Sunny because Stereo Beethoven did not have it in cassette yet and I did not want to get it in LP Records.
That summer, I had a truck load of memories with this album. I was playing it everywhere. I was even forcing my band members, my friends, my cousins and my girlfriend to listen to it. They were really not in to the Stones Scene!
I used to play it on the piano, play it in my room and play it in the car and the car stereo while I was riding my uncle and my father's sports cars without their permissions!
That Summer, I was driving my father's 1965 Red convertible fully automatic T Bird coup on the Caspian Sea Shores beaches (Bandar Pahlavi) with my cousins and girls in the back seat. I drove the car so close to the water's edge that I almost got stuck in the sand at the shores.
That summer, I was also driving my uncle's blue Lotus coup around Tehran. This album was blasting in both cars. Only if my father and my uncle knew what I was doing with their cars, they would have killed me!
The Band
Band played in this manner:
Rolling Stones
Mick Jagger: Lead Vocals, Piano, Electric Piano, Guitars, Percussions
Keith Richards: Lead Guitar, Backing Vocals
Ronnie Wood: Rhythm Guitar, Backing Vocals
Bill Wyman: Bass
Charlie Watts: Drums, Percussions
Additional Guests
Billy Preston: Piano, Organ, Synthesizers
Ollie Brown: Percussions
The concert was a smash, the studio album was superb and Black & Blue became a cult classic. This is where Mick Jagger went beyond the norm and was in his Funkiest mode!
Black & Blue and I
For me, until this day, this is the favorite Rolling Stones album. Many do not agree but in my opinion, this is why:
I. The album is completely different than any other Stones album.
II. It is the Funkiest, Stones have ever been!
III. It was a Funk and Reggae celebration.
IV. It was the first complete album by Stones which I have heard.
V. It was the first Stones album which I have purchased.
VI. It was the last year of peace in Iran.
VII. I had a truck load of memories with this album.
It was a special time and this was a special album. 42 years later, the official Rolling Stones YouTube page, earlier had released the remastered promo music videos and live concert clips of the songs of this album. The funkiest Mick Jagger and Keith Richards has ever been! The sound is the best that they could get and the picture is great considering these are ancient recordings. They are simply classic.
Today on Nowruz Vacations
Today, I am going to display all 8 tracks of this classic album for you to hear, watch and enjoy. They bring back so many memories!
Hot Rare Rolling Stones Video Clips
Rolling Stones: Black & Blue 1976
Live in Concert + Studio Tracks
Hey Negrita
https://youtu.be/yaCYoCAOZbI
Hot Stuff
https://youtu.be/gVpzrxjiAtc
Fool to Cry
https://youtu.be/B-2MenrnR2U
Crazy Mama
https://youtu.be/c1mZf9CCyZE
Memory Motel
https://youtu.be/Cowl02DXx3A
Hand of Faith
https://youtu.be/X60r991-2Rc
Cherry O Baby
https://youtu.be/9IVWQcp0WAE
Melody
https://youtu.be/OmMRNGkZZxk
Yester Years
Those days are gone. No matter how hard we try, how we try to gather everyone that we can, yet we can never return those years. We can try reunions but they will never be the same as that time frame with those friends and in Iran! Those Golden Days are gone and will never come back. Trying to revive them is a waste of time. Replication can never become the original! All we can do is to remember them and cherish the memories.
It was just yesterday and I was only 14 in Tehran ……
Those sweet memories …
Dr. X