Susan Wojcicki: More YouTube Censorship Coming!
Google's YouTube Globalist Censorship Queen Strikes Again!
Liberal Plantation Jew Mistress Millionaire on Censorship
Susan Wojcicki Globalist Evil Witch on Necessity of Censorship
Google Globalist Billionaire Jews New World Order:
Obey Big Brother & Remain Silent!
Liberal Plantation Foreman:


Globalist Dog Face Hindu Google Uncle Tom: Sundar Pichai


And His Liberal Plantation Owners:


Liberal Jew Masters: Larry Page, Sergey Brin & Susan Wojcicki


Bring You More Censorship Presents!
YouTube F U Internet Censorship Cartoon
Google, Facebook, and Twitter Crucify Free Speech Branco Cartoon
Google Goolag (Gulag) Comrades are killing the Conservative Views!
Tech Giants Cyber Censorship Cartoons
https://iranpoliticsclub.net/cartoons/c ... /index.htm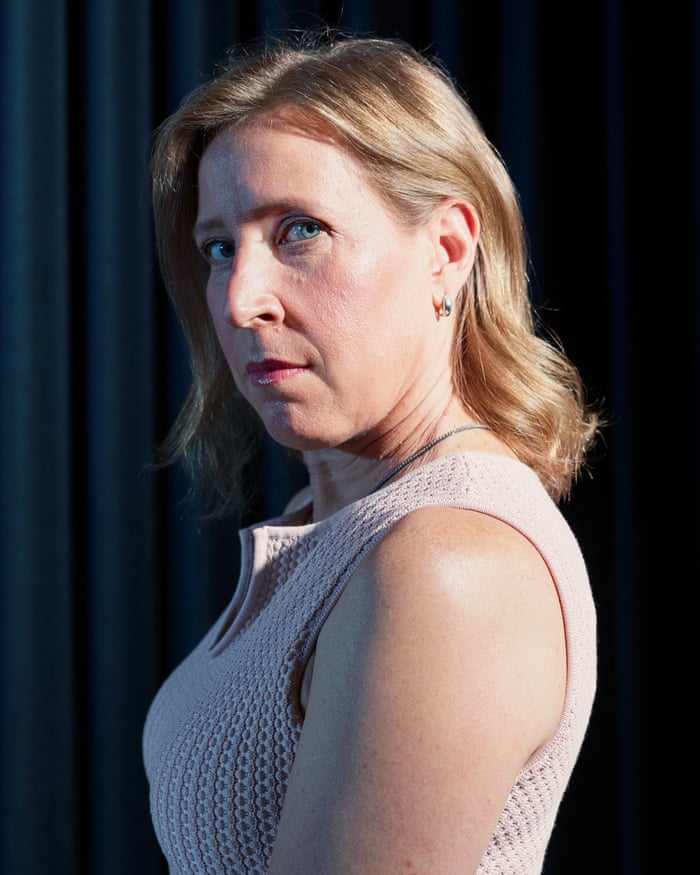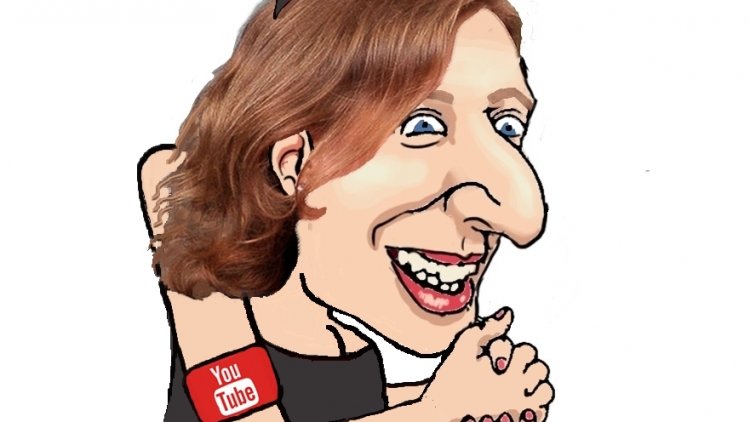 # 2 Terrorist
Name: Sundar Pichai
Alias: Dog Face Hindu, Billionaire Techie Scumbag
Occupation: Google CEO
Major Offence: Coup Against US President, Treason, Member of Soros Cyber Crime Enterprise, Promotion of ANTIFA & BLM Domestic Terrorism, Collusion with Communist China
Minor Offence: Impersonating a Chimpanzee, Real News Censorship, Fabricating Fake News, Spewing Leftist Propaganda, Manipulation of Algorithms, Search Filtration, Taking Bribes from Arab Oil
Species: Ape, Silicon Valley Bacteria
FBI Most Wanted List Posters - Post January 6, 2021
https://iranpoliticsclub.net/animation- ... /index.htm
Larry Page and Sergey Brin Google Founders
Liberal Plantation Jew Masters
Video
A Conversation with Susan Wojcicki, CEO of YouTube | Davos
https://youtu.be/Pi72kfigcL8
*
YouTube CEO at World Economic Forum:
"There'll always be work that we have to do" to censor "misinformation"
Info Wars
https://www.infowars.com/
At the World Economic Forum Annual Meeting for 2022, an event where powerful CEOs and world leaders meet to "find solutions to the world's most urgent challenges," YouTube CEO Susan Wojcicki committed to persistent censorship of "misinformation" and praised YouTube's existing censorship efforts.
Wojcicki made the comments after Alyson Shontell Lombardi, the Editor-in-Chief of Fortune Magazine, asked her whether YouTube's efforts to censor misinformation will always be a "work in progress."
"I think there'll always be work that we have to do because there will always be incentives for people to be creating misinformation," Wojcicki said. "The challenge will be to keep staying ahead of that and make sure that we are understanding what they are and the different ways that people may use to try to trick our systems and make sure that our systems are staying ahead of what's necessary to make sure that we are managing that."
Wojcicki continued by praising YouTube's 5-6 year initiative of cracking down on content that's deemed to be misinformation and said that users who look at YouTube search results or the homepage will see content from "authoritative sources" (mainstream media outlets that YouTube designates as authoritative) for "sensitive topics."
Earlier in the conversation, Wojcicki said YouTube is "investing a huge amount to make sure that we're fighting misinformation" and discussed the various ways YouTube is cracking down on misinformation. She pointed to YouTube introducing 10 COVID censorship policies, YouTube's policy of not recommending "borderline content" which doesn't break YouTube's rules but is deemed to be "lower quality," and YouTube's policy of demonetizing content that's deemed to be "propagating something that is generally understood as not accurate information."
Wojcicki also talked about YouTube's violative view rate (VVR) – a metric that shows how many views come from content that violates YouTube's rules. The metric indicates how swiftly YouTube is censoring content. A low VVR signals that most of the content YouTube removes is being taken down before viewers have a chance to watch it.
Wojcicki noted that just 10-12 views of every 10,000 come from violative content and that this number has "come down significantly" over time.
"Our plan is to continue to work on it and make sure that we continue to reduce that," Wojcicki added.
Wojcicki's commitment to always crackdown on misinformation echoes her and the platform's previous vows to censor misinformation. Days ago, Wojcicki promised to tackle "misinformation" to win over corporate cash. And earlier this year, she said: "Tackling misinformation and other harmful content is a top priority."
YouTube has already deleted more than a million videos for "COVID misinformation," plans to preemptively censor "new misinformation,"and has considered hiding the share button to prevent misinformation spread.