FBI Raids Over 35 Trump Allies' Homes!
Last Dying Breathes of the DC Illegitimate Communist Regime
Biden's FBI Mass Arrests of the Opposition
Biden Regime Tactics: Jail & Bankrupt Opposition
FBI Tactics: Raid Opposition Homes & Arrest Them
IRS Tactics: Fabricate Audits & Jail Opposition
Dems Agenda: Bring Fabricated Charges Against Opposition
There is No Difference Between Biden Regime & Mullahs Regime
Democrats & Mullahs Cut from the Same Cloth!
Steve Bannon Interview After the Latest Arrest
Steve Bannon: FBI has to Kill Me to Shut Me Up!
Democrats' Fascist & Communist Tactics Against Opposition
Steve Bannon is a Patriot & a National Hero
Democrats, FBI & DOJ Will Pay Dearly After November Elections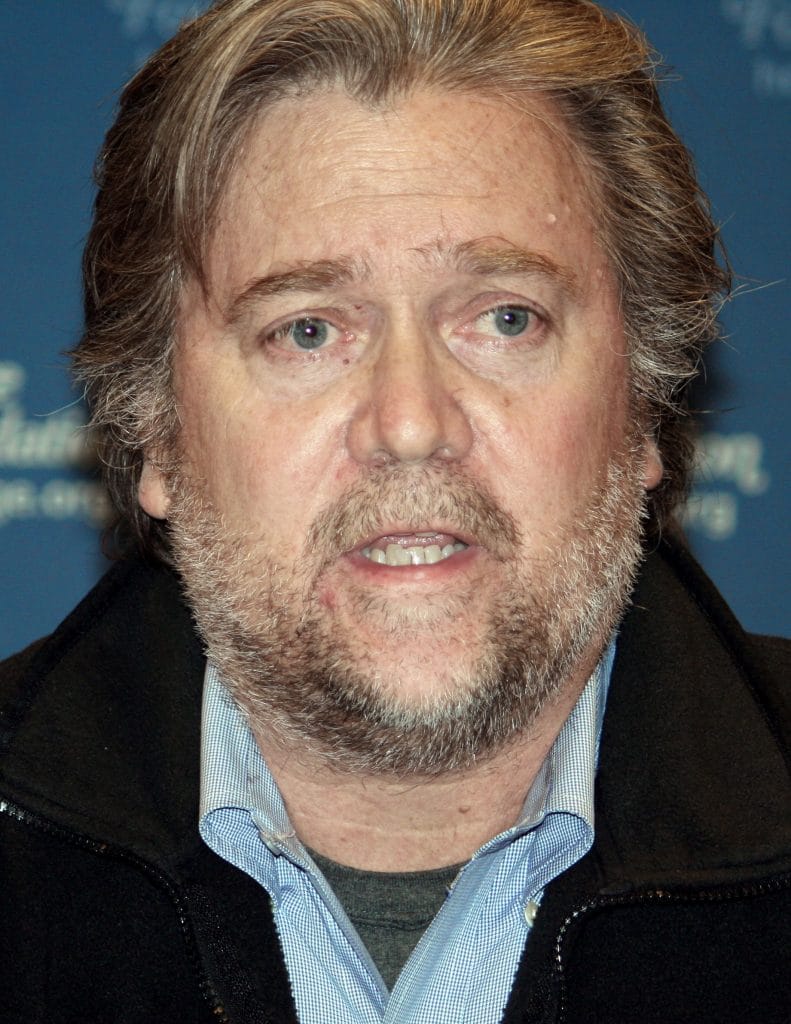 Arrest & Jailing of the American Opposition by Fascist Democrats
Video
Steve Bannon Joins Alex Jones After Arrest To Rally Patriots
For New Revolutionary War Of Information
https://www.banned.video/watch?id=631b7 ... 5919d44150
Steve Bannon Joins Alex Jones To Discuss His Political Arrest
& The Deep State's Expanding War Against Americans
https://www.banned.video/watch?id=631bc ... 5bd3fabfe9
Site
Steve Bannon Videos – War Room – RAV
https://americasvoice.news/playlists/the-war-room/
RAV
https://americasvoice.news/
Channel
RAV - Rumble
https://rumble.com/user/RealAmericasVoice
Alex Jones show - Rumble
https://rumble.com/c/TheAlexJonesShow
Info Wars Banned Videos - Rumble
https://rumble.com/c/Infowars
Banned Videos – Info Wars
https://www.banned.video/
*
Steve Bannon Claims At Least 35 Trump Allies Were Raided Yesterday by The FBI
Info Wars
https://www.infowars.com/
Former White House advisor Steve Bannon is claiming that at least 35 allies of President Donald Trump had their homes raided and electronics seized by the FBI just this week.
https://twitter.com/charliekirk11/statu ... the-fbi%2F
https://twitter.com/i/status/1568316833194983424
Bannon claimed the DOJ operation was partially referenced in the Washington Post.
<<<
The Justice Department is seeking details about the formation and operation of Donald Trump's post-presidential political operation, according to three people familiar with the probe, sending a raft of subpoenas in a significant expansion of the criminal investigation of the Jan. 6, 2021, attack on the Capitol and efforts to overturn the results of the 2020 election.
A federal grand jury sent subpoenas on Wednesday to a wide range of former campaign and White House staffers asking for information about the Save America PAC, according to the people, who spoke on the condition of anonymity to discuss an ongoing probe. They described the subpoenas as broad, seeking all documents and communications about opening the PAC and every dollar raised and spent.
At least one of the subpoenas also demanded information about the plan to submit slates of phony electors claiming Trump won pivotal states, including all communications with several key lawyers and advisers involved in the effort, one of the people said. They include Rudy Giuliani, Boris Epshteyn, Bruce Marks, Victoria Toensing and Joseph DiGenova, this person said.
Another one of the three people, who has direct knowledge of one of the subpoenas, said the document was "wide ranging" and included multiple other categories of information, but this person declined to describe them. FBI agents served at least some of the subpoenas in person on Wednesday, one of the people with knowledge said.
Spokesmen for Trump and the Justice Department did not immediately respond to a request for comment. Some of the details of the subpoenas were reported by ABC and the New York Times.
Epshteyn declined to comment. So did Toensing, who is married to DiGenova. Giuliani did not immediately respond to requests for comment.
>>>
Bannon himself was frog marched on Thursday for supposedly defrauding investors through the "We Build the Wall" campaign and charged with money laundering, conspiracy and fraud.
https://twitter.com/i/status/1567971604822429699
Bannon pleaded not guilty on all charges and said the feds will have to kill him to shut him up.
*
GOP leader suggests homes of dozens of Trump supporters may soon be raided by FBI
RAV
https://americasvoice.news/
A GOP leader and prominent conservative attorney is warning that the homes of dozens of Donald Trump supporters could be in the crosshairs of imminent FBI raids just weeks after the former president's home was raided by bureau agents.
Harmeet Dhillon, who has served in the Republican Party in various roles including vice chairwoman of the California Republican Party, said Friday evening on the Fox News Channel that a reporter with Politico recently tipped off Trump affiliates that the FBI was preparing serve "[approximately 50] search warrants and/or subpoenas on Trump supporters."
"Within 24 hours of that two of our clients, three of our clients, actually, did either get search warrants or subpoenas. And these subpoenas are extremely broad," Dhillon claimed the cable TV news network's Tucker Carlson Tonight" show.
The subpoenas, Dhillon said, "ask for broad categories of documents. They ask for all communications dating from a month before the election until a month, two months after the election.
"And they ask for all communications regarding dozens of people and the categories are alternate electors, fundraising around irregularities around the election, and also a rally that happened before the January 6th situation at the Capitol."
https://twitter.com/i/status/1568418424979865602
Based on the Politico reporter's advanced knowledge, Dhillon speculated that the FBI "is telling reporters about these search warrants and subpoenas before they're executed."
"There's no other explanation for this," she said. "And I think the reason for this is to instill fear into Donald Trump's supporters and into those who would challenge election irregularities right before an upcoming election."
"[I]t is illegal for the DOJ to leak this information to the media," Dhillon also said.
Carlson responded that the allegations, if true, would "wreck the country," while progressives are "saying nothing about it."
"It's really shocking to me," he also said.